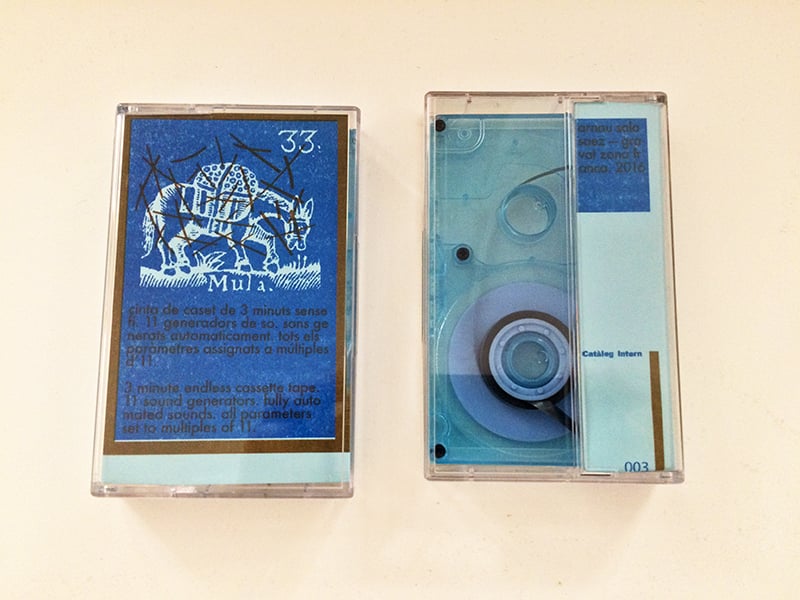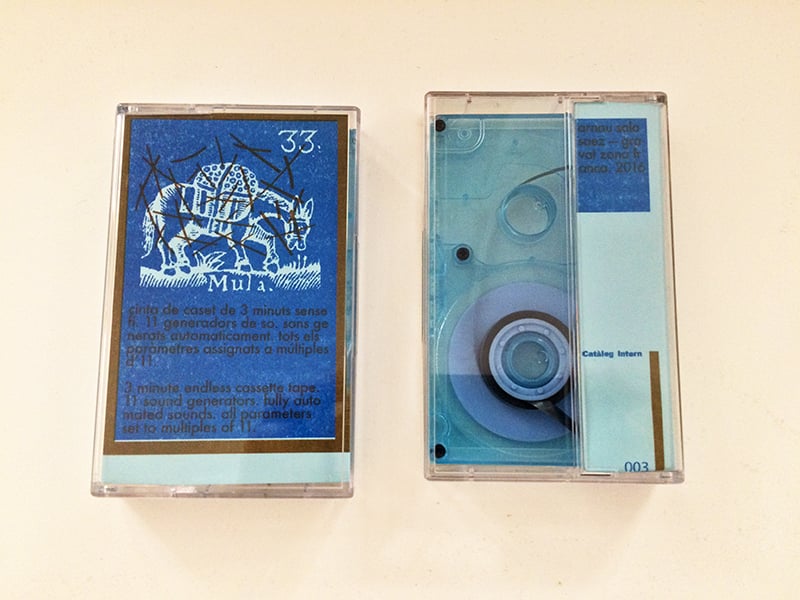 33. Mula — Endless 3" Loop Cassette Tape — Limited to 22
€11.00 / Sold Out
by Arnau Sala Saez
Digital composition with 11 Sound Generators and all Parameters Set to Multiples of 11. Fully Automated Music.
This Physical edition is limited to 22 copies and it consists of a self-released 3 Minute Endless Loop Cassette Tape.
The Mule is classified under the number 33 in the auca from the XIX Century "Animales Cuadrúpedos" by Joan Llorens. The Mule drags endlessly.
The sounds here are part of three infinite self-generating sequences composed of 11 sound sources — sound waves + sound samples.
All filters, envelopes and effects are set with their parameters to multiples of eleven values. The result is this really annoying, monotonous but subtly ever-changing sequence.
More info — multiplesofeleven.com